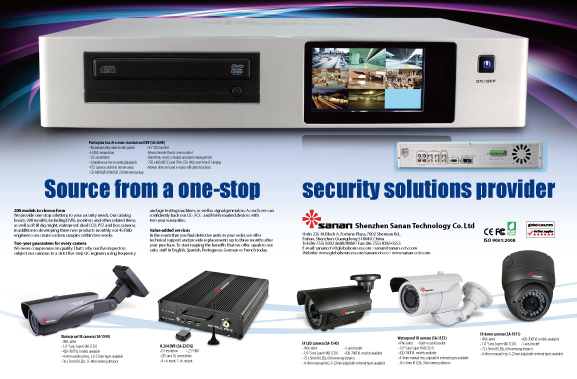 Share:




E-mail

Print

Bookmark
Product Certifications

Certificate Standard:
CE View scanned certification
Number:
BST10060237Y-1EC-1
Issue Date:
18-Jun-2010
Issued By:
Shenzhen BST Technology Co., Ltd.
Scope/Range:
CCTV Camera
Model:
View list
Certificate Standard:
FCC View scanned certification
Number:
BST10060237Y-1EC-3
Issue Date:
18-Jun-2010
Issued By:
Shenzhen BST Technology Co., Ltd.
Scope/Range:
CCTV Camera
Model:
View list
Certificate Standard:
ROHS View scanned certification
Number:
BST10060237Y-1RC-4
Issue Date:
18-Jun-2010
Issued By:
Shenzhen BST Technology Co., Ltd.
Scope/Range:
CCTV Camera
Model:
View list
Note: Not all certifying agents offer online lookup, and some have a lag time for posting new certificates. If you are unable to find a certificate online, contact the certification agency or supplier for further verification.
More Information
Contact Details




Shenzhen Sanan Technology Co. Ltd
23LMN,Block A,Fortune Plaza
No. 7002, ShenNan Road
Futian district
Shenzhen
Guangdong
China 518040
Tel: (86 755) 82028688
Fax: (86 755) 83850555
Homepage Address
http://www.globalsources.com/szsanan.co




Chat with supplier using:

Key Contact:
Mr cai, Ray
Sales


Supplier and product information updated March 21, 2013.